THE FIRST BAGLESS CYCLONE HYBRID VACUUM CLEANERS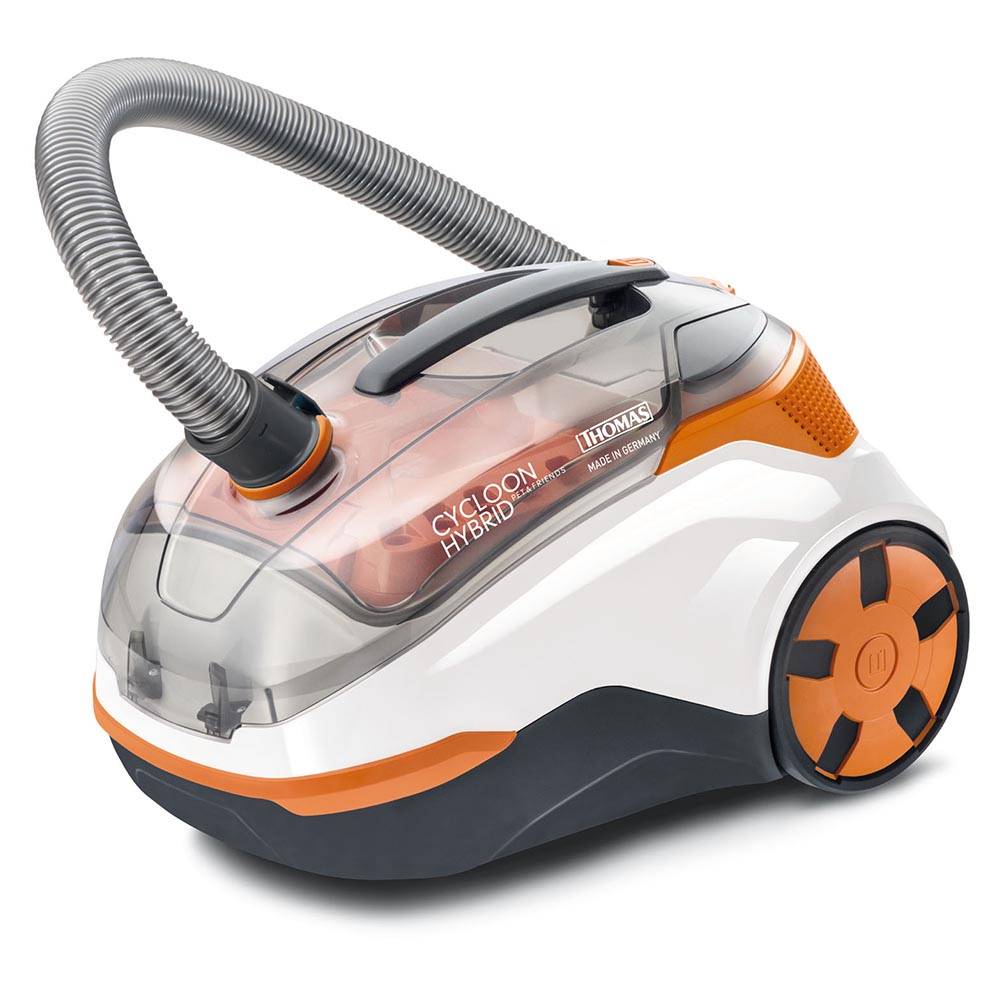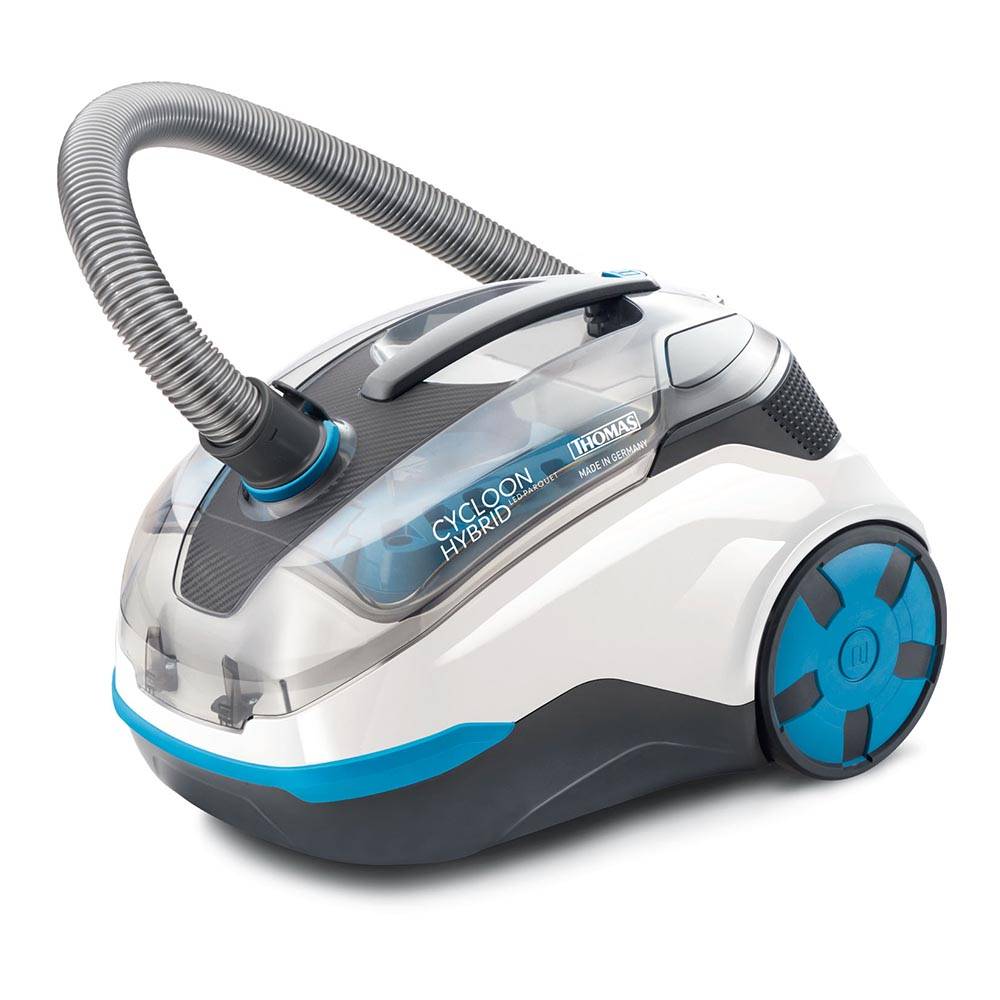 The cyclone vacuum cleaners with innovative cyclone technology from THOMAS have special boxes for different applications! The easyBox of the cyclone vacuum cleaner has a double chamber system in which fine dust or allergenic particles are picked up separately from coarse dirt. Alternatively, the THOMAS AQUA freshness box enables fresh eyes with water.

THOMAS CYCLOON HYBRID PET & FRIENDS

_
The world's first cyclone vacuum cleaner for animal hair that removes both dirt and unpleasant animal odors!
The THOMAS CYCLOON HYBRID PET & FRIENDS was designed as a special pet hair vacuum cleaner that makes cleaning much easier. Because it sucks up animal hair and dirt powerfully - thanks to its special bypass drive technology, it is 1700 watts max. strong and also shines with a consistently high suction power.
And when it comes to accessories, our vacuum cleaner for animal hair has everything you need to achieve the best cleaning results - special animal hair nozzles are included in the basic equipment!
THOMAS CYCLOON HYBRID LED PARQUET

_
The THOMAS CYCLOON HYBRID LED PARQUET is the cyclone vacuum cleaner for the gentle and thorough cleaning of parquet and laminate floors.
With the turn-around parquet nozzle with swivel joint, this vacuum cleaner is ideally set up for easy and gentle cleaning of hard floors. Another plus: Thanks to its universal floor nozzle CleanLight with LED light, this cyclone vacuum cleaner can also track down dust and dirt in hard-to-see places. If required, the special vacuum cleaner can be converted from a cyclone vacuum cleaner to a freshness vacuum cleaner in a flash: Simply replace the THOMAS easyBox with the THOMAS AQUA freshness box filled with one liter of water - the room air is 100% noticeably refreshed while vacuuming.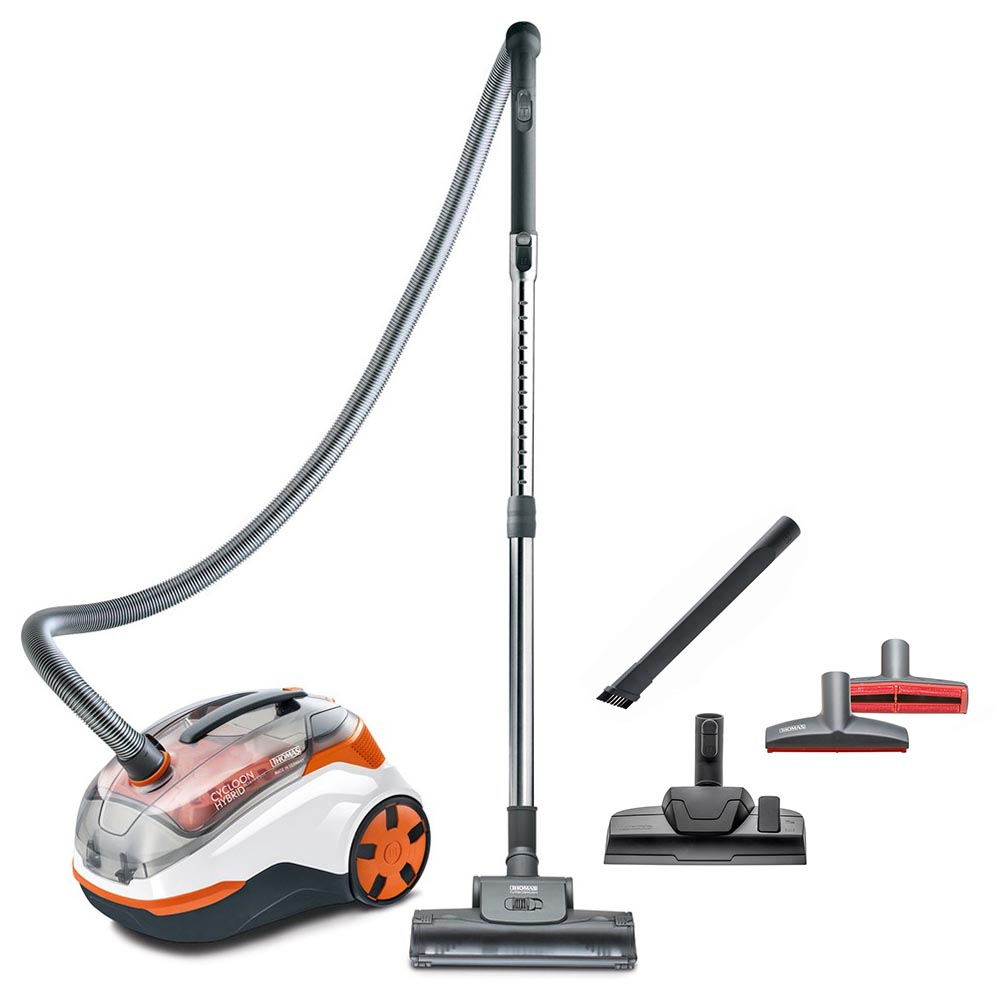 Thomas Cycloon Hybrid Pet & Friends Vacuum Cleaner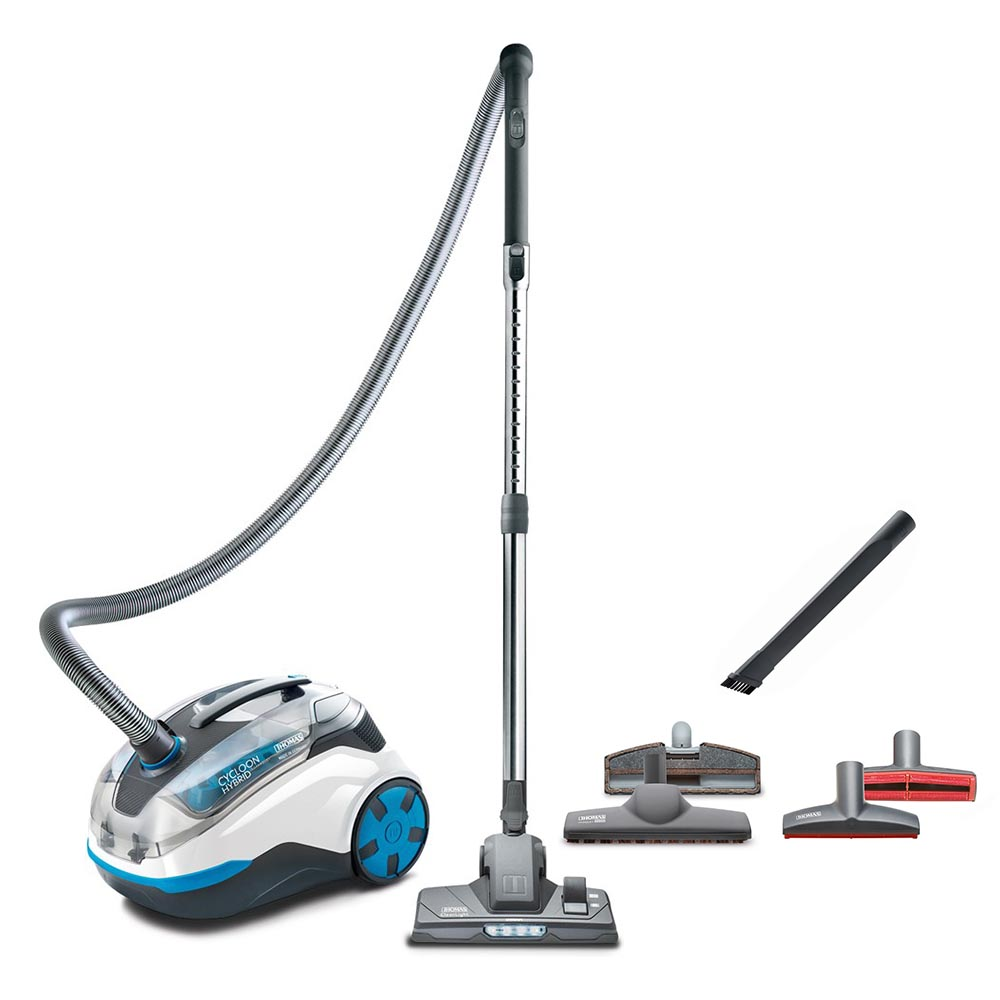 Thomas Cycloon Hybrid LED Parquet Vacuum Cleaner